THIS SECTION HAS BEEN INTRODUCED TO ALLOW OUR READERS TO ASK THEIR QUESTIONS OR SEEK INFORMATION
IF YOU CAN HELP CONTACT THE WEB MASTER ON
sachevrolet@oldchev.org.au
Historic Registration: Please make sure your Membership is current and you have filled in your log book before you leave home.

Have an idea for a run?
Contact one of the merry committee persons who'll be glad to assist in getting it off the ground. It's your club, have a go and participate.


ooooooooooooOOOOOOOOOOoooooooooo
ooooooooooooOOOOOOOOOOoooooooooo
ooooooooooooOOOOOOOOOOoooooooooo
Please note:- (Items in bold are official club events).
Please advise Bob Verrall on 0409 282 470 if you wish to add or remove your name from the events attendance sheet.


Events



1934 Chevrolet Timber patterns and 1934 AC Delco 6221 Distributor
Brett Calver 0427 195 567

1959 - 1960 Chevrolet 283 Starter motor (front bolted)
Brett Calver 0427 195 567 bertolde55@hotmail.com

1929 Chevrolet Tourer 1 x External door handle
Peter 0407 611 735

1968 Chevrolet Impala Sedan LH Read door glass
Jack Lovelock 8536 6071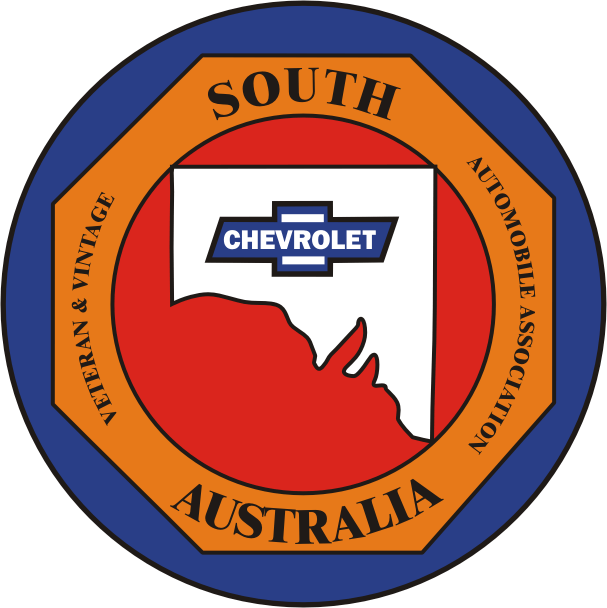 Veteran & Vintage Chevrolet Automobile Association of Australia (SA Branch)

Sunday 15th August Run to Iron bank Train Build:

Meet at Victoria Hotel Main South Rd O'Halloran Hill at 10.30am for a 11.00 getaway to cruise to Leicester & Sue Fynes house at 168 Ironbank Road Ironbank, (look out for the red & white $10 firewood sign) they have kindly invited us there for a BYO Lunch (bring a chair). After lunch at approximately 1.00pm we will go across the road to Glen Smyth's Garage where he is building a full-size steam locomotive from the ground up.

September 12th Arthur Clisby Memorial Run to Wirrina:
Meet at Market Square Patapinda Road Old Noarlunga at 9.30am for a 10.00am getaway. BYO lunch and chair.

September 20th to 29th Motorfest Events More Info https://fhmcsa.org.au/
Sunday 26th September Bay to Birdwood : Entries are now open more info https://baytobirdwood.history.sa.gov.au/the-event/enter-your-vehicle/
Saturday 23rd– Monday 25th October Murray Bridge Weekend Away: Meet at Clubrooms on Saturday 9.00am for a 9.30am getaway see other page for more info.
Relaunch of 44th National Chevrolet Festival – Yarrawonga October 22nd to 25th 2021
More Info: http://www.chevcarclubvic.org.au

ALL ITEMS IN BOLD ARE OFFICIAL CLUB EVENTS
PLEASE NOTE: Due to the current situation with covid restrictions etc it may pay to check prior to the day to see if each event is going to take place. We will make every attempt to advise all members if an event is going to be cancelled. Please feel free to phone Bob Verrall on 0409 282 470 with any enquiries



PLEASE REMEMBER TO COMPLY WITH ALL COVID 19 REQUIREMENTS AT ALL EVENTS



Vintage Vehicle Scuff Plates 2 sets $50 per set
John Wright Mobile 0403 582 010 Email jrwright@adam.com.au


1934 Chevrolet Master (drum to drum) front end to give away, plus other '34 parts for sale.
Gary Medlen 0418 815 234


NOTE
Please notify me if your parts have sold, or you have parts wanted so that this section
can be kept updated and current.
Editor.
vintagechev@gmail.com or 8332 6984.


1948 Chev Fleetmaster Sedan
(Give Away)
un-restored

95%+ complete

stored in dry conditions for 30+ years
missing right front fender & right rear mudguard dented

floor is rusted through & grill is 2/3 rusted through
otherwise straight & solid

many spares


Price
FREE
. Any interest?

Contact Don Graham, 0409280871