Members, why not do your bit for the environment and download an electronic magazine. If you would like to use this please send an email and I'll email you a copy.
HOT WEATHER POLICY

Club events held outdoors during the hotter months will be subject to cancellation without notice if the forecast temperature for the day of the event is above 37C. The forecast temperature for the event day will be taken from the previous evening ABC radio or TV forecast.

ooooooooooooOOOOOOOOOOoooooooooo
oooooooooooooOOOOOOOOOOOOOooooooooooooo
oooooooooooOOOOOOOOOOOOOooooooooooo
Something for the Ladies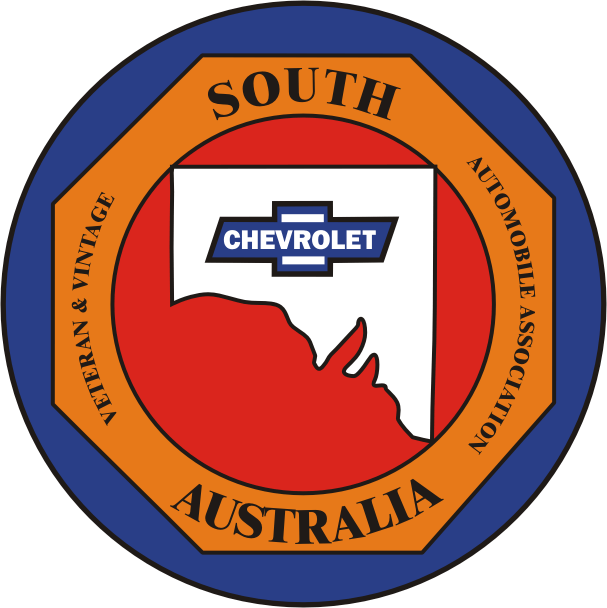 Veteran & Vintage Chevrolet Automobile Association of Australia (SA Branch)
Midyear Lunch Royal SA Yacht Squadron 18/7/21


I am doing this write-up while in lockdown and am thankful we had our lunch just in time and that it was not cancelled as it was last year. These are worrying times and I hope that things get back to normality, whatever that is, in the not-too-distant future.

We had a great day with sixty-two people attending including some new faces including Robin Pedler, a friend of John and Therese Atkinson. Robin is a Vehicle Inspector with the "Riverland Vintage Classic Car Club".
The function room was excellent having a great view over the marina. The food was excellent and was served by pleasant friendly staff. Thanks to Murray and Sue Fitzgerald for recommending and organizing this venue.

After lunch we had our AGM and a new Committee was elected. Surprisingly, it looks very similar to the old one, however we are still looking for a new Treasurer.
It was then time for the raffles. First there was the lucky door prize which was won by Gary Beelitz (again) with many other prizes shared around. Thanks to Bob Daly for conducting the draw along with his barrel girl Lee Mezzino and thanks to all the other people who helped on the day to make it the success that it was.

Hopefully our next event, "the Ironbank Train Build" will still go-ahead next month as planned and not cancelled as it was last year. This is a project well worth seeing. This event is a BYO lunch, not a barbecue as advertised last year. Please check before the day to see if it is all still happening.

Thanks very much to all who attended and we hope you enjoyed the day. Stay safe hope to see you again soon.

Cheers, Bob & Sue Verrall.




Hello Ladies,

With a bit of luck, by the time you receive this magazine, we will be out of lockdown and enjoying our usual activities, meetings, grandma duties and all of that sort of stuff!

Bob Verrall, you were a clever boy slotting in our lunch just in time to be home for lockdown! Great venue and meal too! Thanks for your and Sue's efforts.

This month I have chosen a recipe which uses up a bit of leftover pumpkin soup. That's not what the original recipe says; they say a 500g can or pouch of soup—your choice! It is also handy for using up leftover BBQ chicken.

Thai Style Chicken and Pumpkin Soup.

1 large wholegrain tortilla, wrap, or flatbread of your choice
500g pumpkin soup (see above)
3/4 cup light coconut milk, 1 tsp fish sauce
1/3 cup chicken stock (made with powder, a cube, or use the real thing)
1 cup shredded BBQ chicken breast
50 g broccoli, cut into florets
50g green beans, finely sliced
Chilli flakes (optional)
1/2 cup bean sprouts
1/4 red capsicum, finely sliced
Fresh coriander and/or Thai basil leaves .
Cut the tortilla into wedges, place on an over tray, and spray with olive oil.
Place in 200C oven and bake 8 minutes, turning halfway and spraying again. Remove and cool.

Meanwhile, pour soup, coconut milk and stock into a large saucepan, and over a medium heat, stir until combined. Cook, stirring for 5 minutes until mixture boils, then add chicken, veggies and Chilli flakes (if using). Cook for a further 3 minutes until broccoli is tender. Remove from heat, ladle into bowls, top with capsicum, bean sprouts and herbs, with the tortilla served on the side

oooo0000oooo

A couple of page fillers I have come across lately;

*Just by seeing the way some people wear their masks, I now fully understand why contraception fails.

*Please Lord, give me patience, because if you give me strength, I will need bail money too.

*People don't think I am old until they hear me stand up.

See you at the next outing,
Cheers,
Ruth