Members, why not do your bit for the environment and download an electronic magazine. If you would like to use this please send an email and I'll email you a copy.
HOT WEATHER POLICY

Club events held outdoors during the hotter months will be subject to cancellation without notice if the forecast temperature for the day of the event is above 37C. The forecast temperature for the event day will be taken from the previous evening ABC radio or TV forecast.

ooooooooooooOOOOOOOOOOoooooooooo
oooooooooooooOOOOOOOOOOOOOooooooooooooo
oooooooooooOOOOOOOOOOOOOooooooooooo
Something for the Ladies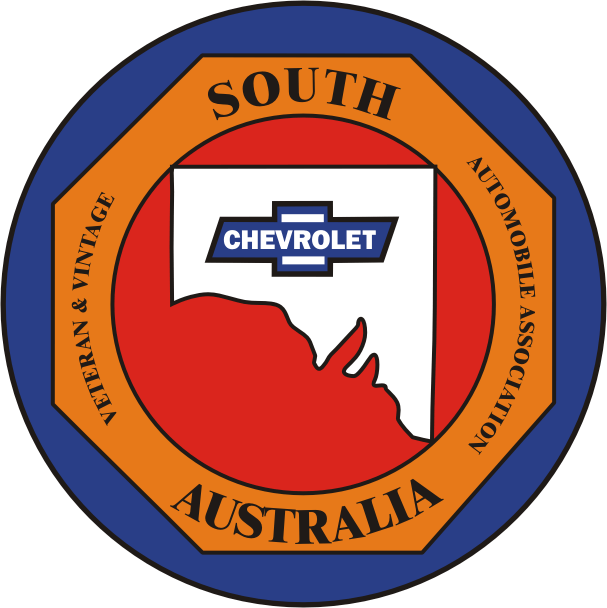 Veteran & Vintage Chevrolet Automobile Association of Australia (SA Branch)
LOG BOOK LUNCH

13th June, 2021

Once again it was our annual log book lunch - the first clubroom event for a long time held at our clubrooms at Glandore. After doing our usual mandatory QR code check in, it's a great opportunity for members to get their log books signed by our registrar Bob Daly, pay our subs to our Treasurer Don Graham and update our Membership details with Alec Stevens. All three guys do a fantastic job keeping the administration side of our club running.

It was great to catch up with club members that you have not seen for a while. I had a bit of trouble getting my '25 started that sunny morning, so I had to opt out at the last moment for the modern. I personally admired and appreciated those who drove their historic Chevs and displayed their cars in the club car park for other members to see and admire. I was talking to Murray and Sue Fitzgerald about their 15 years old 'labour of love' when restoring their rare 1929 Chev Coupe. Murray painted that beautiful Chev himself and learned lots about painting during that restoration process. I also chatted to Alec Stevens about the work he has done with solving the engine starting and overheating problems he had with his 1928 AB Tourer and found a local guy, oddly enough called 'Gary' (must have been a good guy!) from Adelaide Cylinder Heads that machined and replaced the valves in Alec's head. Additionally, he's also found a local supplier who makes the copper head gaskets. As you can imagine... The engine now runs like a dream! With no signs of poor starting or overheating. It's really good to see our members preserving history.

I never knew what a 'Quince' or the most unusual fruit 'Persimmon' looked like before the day until someone had two very fruitful trees and offered a box full for members to take what they can use. The day was full of surprises for me, which just goes to prove you can learn a lot from others. My advice is don't be afraid to ask... there is a wealth of information and years of valuable experience within our group. We do really have a great club!

Thanks to the BBQ cooks, Peter Buckby & Coco Sheppard and our event coor-dinator Bob & Sue Verrall for organising the event & catering and the wonderful wash up and Covid wipe down furniture volunteers that we have every time.

Gary Beelitz.

Hello Ladies,

Now that winter is here in spades, we need some nice dishes to keep us warm on the inside.
The one I have chosen is a quick and easy one, good for a winter evening.

Mince and Noodle Stir Fry.

500g mince, beef, chicken, pork, your choice,
1 brown onion, finely diced,
2 packs instant noodles, or fine noodles of your choice,
2 tsp olive oil,
3 tsp crushed garlic,
1/4 cup soy sauce,
1/4 cup barbeque sauce,
1/2 red capsicum, diced,
2 spring onions, finely sliced to serve.

Place the 2 packets of noodles in a bowl (discard flavour sachets), and pour over them boiling water. Allow to stand for about 5 minutes, then drain and set aside.
In a large frying pan, heat the olive oil, fry the onion, garlic and capsicum until
cooked and fragrant. Add the mince and brown well, breaking up lumps.
Reduce the heat and add the sauces, cook for another 5 to 10 minutes.
Stir through the noodles, and top with the spring onions and serve.
Enough for 4. More chopped veggies may be added if you wish, (grated if you are trying to hide them from grandchildren). You may also like to up the sauce quantities, depending on your taste.

oooo0000oooo

These quotes were sent to me with the heading

"Don't blame me. I just pass them on." That's what I am doing to you!

·Dad are we pyromaniacs? Yes, we arson.

·How much did the pirate pay to get his ears pierced? A buccaneer.

·I lost my wife's audio book, now I'll never hear the end of it.

·Scientists got together to study the effects of alcohol on a person's walk, and the results are staggering.

·A commander walks into a bar and orders everyone around.

·I lost my job as a stage designer. I left without making a scene.

·I'm trying to organise a hide and seek tournament, but good players are really hard to find.

Sorry girls, I'll try and do better next month!

Cheers,
Ruth