Each month the club endeavours to feature a members vehicle. We want to see your car here, so put pen to paper and submit to the editor. All articles received with open arms. The editor is always pleading for more feature articles, so how about helping him out and putting pen to paper.
ooooooooooooOOOOOOOOOOoooooooooo
MEMBERS CARS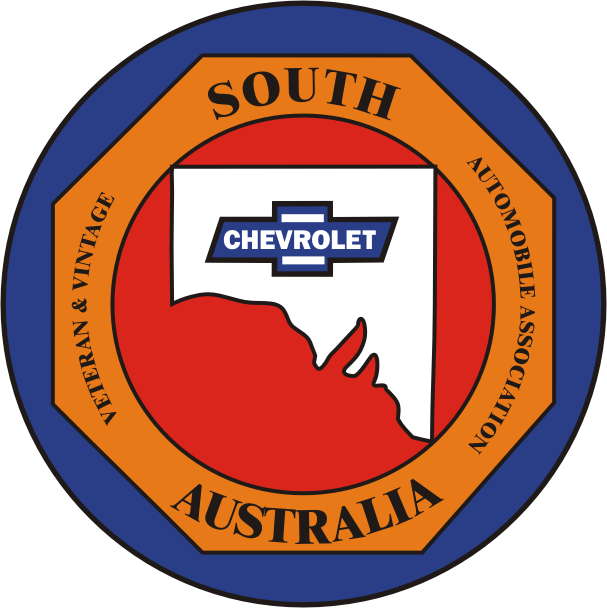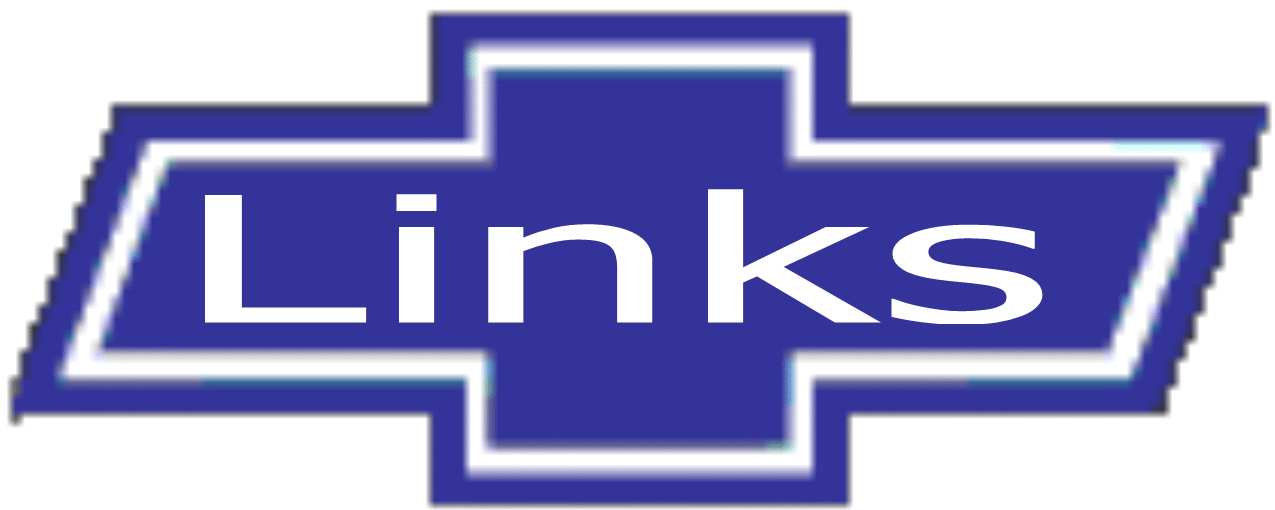 Feature Car

Vintage & Veteran Chevrolet Automobile Association of Australia (SA Branch)


Chevrolet in Australia


Following the establishment of the General Motors Company in 1908, the General Motors Export Company (GMEC) was formed in 1911 to control the export of GM vehicles from the USA. Thus, Buick, Cadillac and Oldsmobile dealers were appointed in Australia to sell GM products.
After its launch in 1911, the Chevrolet Motor Company actively set about gaining a foothold in the domestic US market, competing against GM and Ford. However, the far -sighted Billy Durant was also looking to sell Chevrolets in export markets and, in 1915, their South African and Indian representative, C. D. Bradford, was instructed to travel to Australia to organize a sales operation. He placed advertisements to introduce Chevrolet and the "bow tie" badge to motor dealers, with the catch-cry "By this sign Ye shall know it". How true; how few people today would not recognize the Chevrolet bow tie?
The first Chevrolet agent to be appointed in Australia was T. D. Chapman in Sydney, in August 1915, selling the "H" Series cars, the "Baby Grand" tourer and the "Royal Mail" roadster. These sold for between £350 and £375 depending on equipment (hand crank or electric starter motor). The Chevrolet showroom was located at 249 Elizabeth Street, opposite Hyde Park. A second Sydney agent was appointed soon after; this was Kelly's Motors in Phillip Street.

By now the Chevrolet Motor Company had released the Chevrolet 490 in the USA and from mid 1916 imports to Australia were mainly 490's (selling for £275) until the FB Chevrolet also became available in 1918-9. The number of Chevrolet agents increased and Lane's Motors in Melbourne, May's Motor Works in Adelaide and Noel's Motor Works in Perth commenced selling Chevrolets prior to 1918, when Chevrolet was incorporated into the General Motors Corporation. After this, GMEC managed the supply of Chevrolet cars and trucks to Australia.

Enter Bert Cheney

One of the first men to capitalize on the new arrangements was South Australian-born S. A. "Bert" Cheney, one of Australia's first automobile entrepreneurs. He began his automotive career selling Argyll and Model T Ford cars, later turning to Dodge. He had witnessed the birth of Chevrolet in Australia and followed its progress from the sidelines.
He was also aware of the 490's foibles and its reputation for unreliability. However, knowing of GM's plans to promote Chevrolet as their main line, with an ambition to out-do Ford, Cheney felt intuitively that the Chevrolet would become a "winner". He could not resist the chance to be a part of this opportunity.
In 1919, Cheney contacted GMEC who, of course, already knew him by reputation. The outcome of these negotiations was that GMEC offered Cheney the NSW Chevrolet franchise and he immediately moved to secure suitable premises in Sydney to begin selling. Before Cheney could establish himself in Sydney, however, GMEC came back with another offer - the Chevrolet franchise for Victoria and Riverina. This offer better suited Cheney as it meant working in already familiar territory; he quickly accepted the revised offer from GMEC and took over Lane's Motors in Melbourne from 1920. Soon after, in 1923, he and his long-term colleague Fred Mann bought out the Chevrolet agency of May's Motors in Adelaide, renaming it Mann's Motors, to sell Chevrolets in South Australia. Thus he had a lucrative slice of the Australian market in which to promote Chevrolet cars and trucks.
Back in Sydney, Kelly's Motors lost the Chevrolet franchise (previously offered to Cheney) to Mackintosh & Sons, a Buick dealer wishing to expand their business. However, this did not last long, and in 1922 John McGrath had secured the Chevrolet rights for NSW. McGrath's became a well-established name in Sydney, selling Chevrolet, Cadillac, Oakland and Pontiac cars, plus Chevrolet and GMC trucks.
Other early Chevrolet dealers include Boyd Edkins, W. H. Lober and W. Stack in NSW; Preston Motors and Bert Rhodes in Melbourne; Howard Motor Co. and Metropolitan Motors Ltd in Queensland; Robert Nettleford and Motors Pty Ltd in Tasmania; City Motors Pty Ltd and United Motors Ltd in South Australia; and Skipper Bailey in Western Australia.

The Chev comes good

When Cheney took up the Chevrolet franchise in 1920 he commented that he knew the Chevrolet 490 was not a good car but that a larger model, the FB Chevrolet, was also available and that it was a much better proposition.
He had sufficient faith in the future of Chevrolet to justify his taking on a dealership, and that rewards would come once the new "Superior" model was released. So, when the Motor Traders' Association of Victoria announced a 1000 mile reliability trial in 1921, Cheney saw the chance to bring the Chevrolet into the public eye and help dispel public doubts about the Chevrolet.
He entered a team of three Chevrolets, two 490s and one FB, which he drove himself. One of the problems with the 490 was the quarter elliptic springs, which were constantly breaking on the rough roads of the time. Another worry was the tendency for heads to crack if engines became overheated. His 490 drivers took plenty of spares of both items - and all were needed!! The story Cheney tells of the many misadventures that were had during the trial and how "bush mechanic" repairs kept the cars going make fascinating reading. In the end, the three Chevrolets finished as a team, although well down on points and Cheney's aim was achieved - the reputation of the Chevrolet began to climb.
It was also helped by Cheney's feat with the FB on the Mt Buffalo hill climb, where he set a record for the fastest climb ever, in about 37 minutes compared with the normal time of at least one hour. Cheney's stories may be found in his book "From Horse to Horsepower", published in 1965.
Holden bodies
Like a man with fingers in many pies, Cheney was influential in the formation of Holden Motor Body Builders in 1917 after the Australian Government imposed a ban on the import of car bodies. He was selling Dodge cars at the time and would need bodies. He also saw the opportunity to create a new industry and knew that Holden's were the people to do it. He met with Henry J. Holden and his son Edward Holden and out of that meeting came plans for the formation of Holden Motor Body Builders. Thenceforth, all Chevrolets sold in Australia carried Holden bodies.

Cheney again made Australian Chevrolet history in 1922 by setting up a plant in Melbourne to assemble knocked-down Chevrolet chassis ex USA and attach bodies made by Holden in Adelaide.
By 1923 GM and GMEC were looking closely at Australia and the arrangement whereby Holden bodies were provided for Chevrolet and other GM brands, questioning whether they should set up their own body manufacturing plants. Once again Bert Cheney enters the scene. He was in New York in mid 1923 at the same time as Edward Holden. Cheney brokered a meeting between GM and Edward Holden during which agreement was reached on a 3-year contract with Holden Motor Body Builders to continue to supply Holden bodies for GM products sold in Australia. As is widely known, at the end of that contract Holden Motor Body Builders merged with GM to form General Motors Australia (GMA). The date was the 6th of May 1926.

Following the merger, GMA wasted no time expanding its interests in Australia by opening five assembly plants during 1927-8, at Newstead in Brisbane, Marrickville in Sydney, City Road in Melbourne, Birkenhead in Adelaide and Cottlesloe in Perth.
Finally, in March 1931, General Motors-Holden Ltd (GM-H) was formed when GMA took over Holden Motor Body Builders.

Between the wars

Few data are available on the number of 490 and FB Chevrolets sold in Australia fol¬lowing World War I, but clearly sales were low. In 1917 the big sellers in Australia were Model T Ford (10,000), Dodge (2,300) and Buick (1,500) out of a total of 15,000 imports. Over 50 makes of car accounted for the remainder of imports (1,200) in that year. In 1919, Chevrolet sales in Victoria and South Australia numbered less than 100 in each State.
Chevrolet sales grew following the release of the 4-cylinder Superior (1923 to 1926), Capitol (1927) and National (1928) models. Some 13,000 Chevrolets were sold here in 1927 and more than 10,000 in 1928. The price of Chevrolet also dropped signifi¬cantly from £545 in 1920 to £195 in 1926, the lowest figure it ever reached. A 1928 tourer cost £205. A 1928 Chevrolet LP 1-ton truck chassis cost £195, plus the cost of adding a body. Very few closed-bodied Chevrolets were sold here during the 1920's, but by 1940 the 4-door sedan dominated Chevrolet sales as motorists came to appre¬ciate the comforts they offered.
1929 was a landmark year, marking the introduction of the Chevrolet 6-cylinder engine, but sales reached only about 7,500 units as the Great Depression began to bite. Things got worse, with less than 2,000 Chevrolets sold in each of 1930 and 1931, before picking up somewhat in 1932-3. One highlight of this period was the Australian-designed Moonlight Speedster, a futuristic elegant roadster that sold in very limited numbers.

Subsequent sales figures, as judged by the number of Chevrolet passenger car bodies produced by Holden's, were 5,500 in 1934; 8,000 in 1935; 7,000 in 1936; 9,000 in 1937; 7,000 in each of 1938 and 1939 and 4,000 in 1940.
Chevrolets sold in Australia continued to have Holden bodies, with slight styling dif¬ferences to their Fisher-bodied counterparts in the USA, plus the availability of distinctive Australian models such as utilities, tourers, roadsters and the "sloper" (or 2-door enclosed coupe from 1935 to 1940). Holden bodies continued to use 1920's body technology through 1936, with metal panels applied over a timber frame. This changed forever from 1937, with the introduction of the first all-steel Holden-bodied Chevrolets and this type of body continued to 1948 with relatively little change.
Following the commencement of World War II, GM-H swung over to military production of the Australian Military Forces (AMF) cars, utilities and trucks, many of which were Chevrolet-based.