Each month the club endeavours to feature a members vehicle. We want to see your car here, so put pen to paper and submit to the editor. All articles received with open arms. The editor is always pleading for more feature articles, so how about helping him out and putting pen to paper.
ooooooooooooOOOOOOOOOOoooooooooo
MEMBERS CARS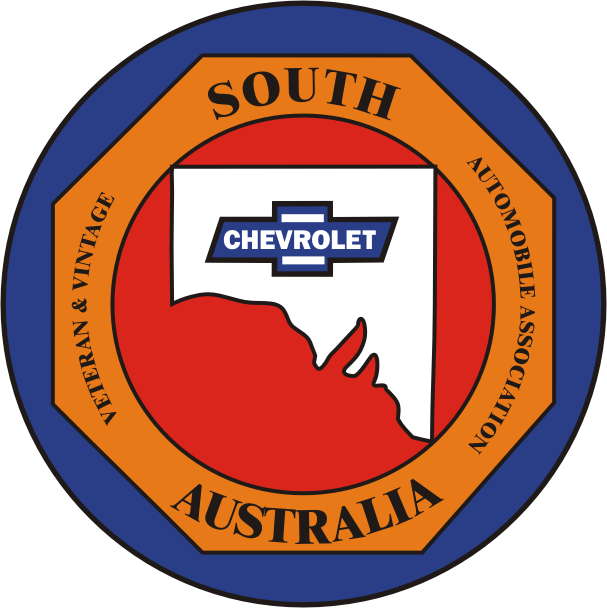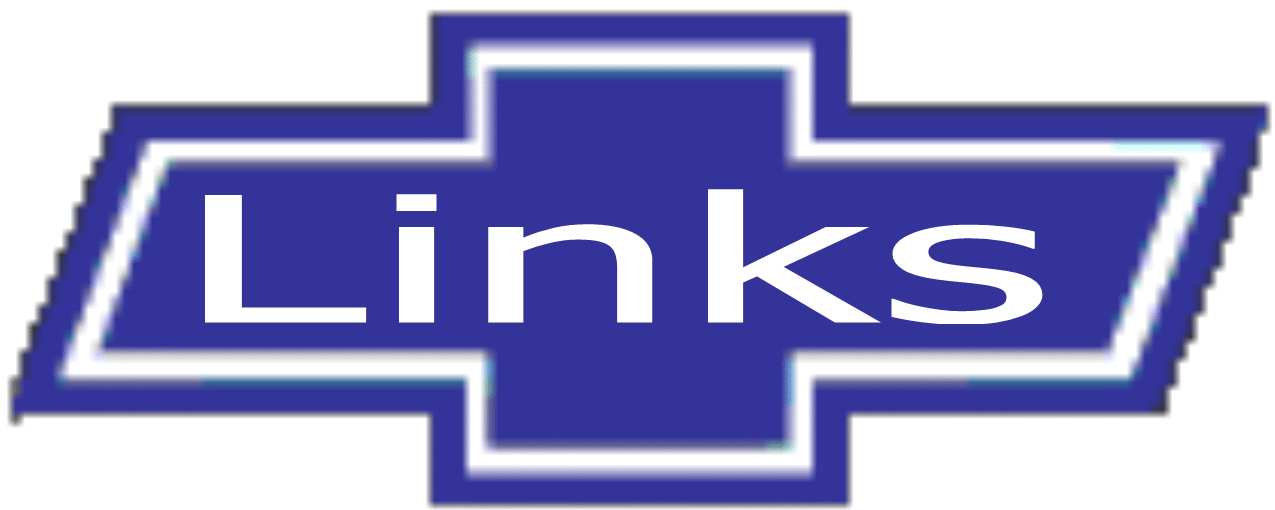 THE EARLY YEARS
BY
DEANE & ROSEMARY WITTENBERG.

From the Archives
During the early months of 1975, having established a home, and with a young family of a girl, Tamra and a boy, Darren, we were looking at the idea of a hobby or something that we could do together as a family. Somewhere during the discussions (over many weeks), the idea of a vintage car came to the fore. This was probably prompted, besides other things, by the movie Chitty, Chitty Bang Bang.
With my background training in engineering and working for a large car manufacturing company (GMH), the idea of vintage cars developed fairly rapidly. Rmantic thoughts of the family going out together for a picnic lunch etc. in an old vintage car painted a magical picture.
So began our quest to find a vintage car. What should we look for? Well, any car would do provided it was big enough to take all the family, a picnic lunch, and perhaps the dog as well. No ,any car would not do ! it could not be a Ford. I worked for G.M.H. and a Ford it was not going to be.
We looked at English vehicles and decided that generally they were too small for our needs with a family. So that left us looking at cars of American origin. So each Saturday we got up early, got the Advertiser from the front lawn, turned directly to the motor section (don't worry about front page headlines, cars more important) After finding a few possibles and phone calls it was into the Kingswood to have a look at these cars. Well some of these cars were no more than a heap of rusted panels sitting on a chassis with four flat tyres. Others had no engine or drive trains or various other major omissions. So our quest continued.
During this period we noticed that the name Chevrolet came up fairly regularly in the advertisements. Well this was American and also General Motors. I also remembered that a neighbour had a 1928 Chevrolet when I was growing up, and it was a nice looking vehicle with a hood that folded down. What a great way to go on a picnic on a sunny day!
Finally, on Saturday, 15th March, 1975, a list of cars for sale at Redhill appeared in the Advertiser. Amongst them was a 1926 Chev.4. After a hurried phone call to Redhill at 7.30am to get directions we were told that another guy had rung from Willunga and was on his way to see the Chev. I replied Well I live at Tea Tree Gully and I have an hour start on him We quickly dressed, piled into the Kingswood, and away we went.
On arriving at the farm just out of Redhill, we found the Chev. sitting in the shed. Here was a car the engine started, the gears worked, the body had a few dents, and it was around 95% all there. We drove it out of the shed, around the yard and back into the shed. So we paid a deposit and made arrangements to come back the following Saturday with a car trailer and pick it up. So we became vintage Chevrolet owners. Further investigation proved we had purchased a 1927 Chevrolet with 1926 headlights mounted. As we drove the Chev. in and out of the garage at home, we noticed there was rust in the doors, sills, valance and other panels, and it was evident with body movement that the timber frame had a bad case of wood rot, and various other panels had dents. During this time we also discovered her name painted roughly on one of the doors, so now Anne had joined our family. Seeing a car that was driveable we had not noticed these minor problems at the farm. So our dilemma then was, where do we start, and how?
It was around this time we noticed another advertisement in the cars section of the Advertiser. Vintage Chevrolet owners, first club meeting, Glen Osmond Institute 8pm, May 2nd, 1975, basket supper and phone no. Well maybe this was the answer, so we turned up at the meeting on Friday 2nd May, 1975.
What we found was a very friendly group of people with and interest in Chevrolets. The meeting was conducted by Des. Rollins who outlined the aims of the Club and also acquainted us with the VVCAA., which was running in NSW. All present agreed to the formation of the Club in South Australia. A caretaker committee was elected with Des. Rollins as President, and Peter Cottam as Secretary. A couple of months later a full committee was formed along the lines of the NSW Club, and I was elected Vice-president. The meetings at the Glen Osmond Institute were always followed by a basket supper, and some very interesting discussions occurred over a cuppa and a piece of cake or a biscuit. This tradition has continued for the last 25 years and is a rewarding part or our meetings. It also gives new members a chance to meet the Club and also locate other members with vehicles similar to their own.
At Glen Osmond the meetings were sometimes interrupted. Sometimes by a fire engine taking off to a fire from the fire station across the road, with sirens screaming. Alternatively the more subtle sound of beep, beep, beep came from a pager (this was prior to the days of mobile phones) the member in question always drove a white transit van, and the pager call was for him to go and pick up a passenger. (He worked for an undertaker).

The van also proved valuable for carrying goods to some of our rallies and functions. Event committee and management committee meetings usually were held Clive and Jean Leudeke's home or Bob and Lila Maschmedt's home. Both lived fairly centrally and graciously offered their hospitality.
Twenty five years ago we were all a lot younger and we had young families with a few more arriving over the next few years. John Howard married Jenny Giles, and a daughter, Katherine followed. Peter Cottam married Judith, and Ian Matthews had a daughter
Wendy, who went on her first rally at two weeks of age. Then came along Walter Leudeke. So with all these children, Christmas parties were family days with Father Christmas arriving in the back of Clive's ute, and giving out presents to all of the kids. At Glen Osmond there was a large park at the side of the Institute where we kept the kids busy with a lolly hunt etc. prior to Father Christmas arriving.
Other family orientated outings/activities included the old-fashioned picnic days at Strathalbyn where, being younger we participated in the sporting events and did quite
well. Some of our children even had their photos in the local paper. Also other fun
times were Easter campouts at Maitland and Wilmington. At Maitland we had the usual Easter egg hunt for the children on Easter Morning, and at night, toasted marshmallows around a huge log fire. At Maitland, John Hancock had a severe throat infection and was camping in his 1927 Roadster. As the weather was freezing, we insisted he sleep in our caravan.
On the way to Wilmington we had a hot cross bun and a tea break at Tarlee. Enjoying an evening of nattering around a camp fire at Wilmington, we noticed some of our children missing (we thought they were in caravans or cabins). A search of the immediate area proved fruitless. A hurried trip into town approximately 1km away found them all in the local milk bar; they didn't think to let anyone know where they were going.
We also had weekend campouts at Geralka Rural Farm north of Clare, here we had trouble with the larger male kids, getting them away from the old cars, trucks, tractors and farm implements. We also spent an enjoyable evening trying to guess what was this antique used for, which was conducted by the owner of the property.
There was rather a long period when it seemed that if you wanted rain the Chev Club would only have to plan a run. So much for picnics on a nice sunny day with the hood down. It became standard practice to pack wet weather gear, although we could'nt say this for our early GM. Days. These were held on the January Australia Day long weekends which were usually extremely hot. Working with GMH. At the time I was able to get hold of specialised GM. Vehicles for display purposes on the day. Very popular was the Brock racing car in which we took kids for rides around the oval. On one Saturday afternoon we had it on display at Bonython Park one of the big kids wanted to be taken for a spin. He dropped the clutch & left two very large furrows in the lawn. This same weekend I had the Brock car garaged at my home and I had people knocking on my door wanting to know if Brocky was staying with us. Another vehicle we had on loan was the 5 millionth Holden from the Birdwood Museum which also proved very popular. I also borrowed General Motors Lion flags, which we raised on the Club flagpoles. Rosemary took a photo of a GM colleague and myself duly saluting the flag as it was being raised.
When the Club first started, a lot of the cars were still under restoration, but a few had been restored and were in pristine condition. One of these, a 1927 Capitol Tourer belonged to Peter Cottam, our inaugural Secretary, who kept the car immaculate. Whenever out on a run, Peter would, at each stop, bring out the feather duster to remove the dust.
For a young club we were very keen and planned some very ambitious events in our early years. In 1976 we started the Autumn Tour and had a badge struck for the occasion. These tours continued until 1984 and the Wilmington campout, with a different colour on the badge for each year and with the year engraved.
In 1976 General Motors celebrated 50 years anniversary in Australia and its association with Holdens. To mark the occasion GMH. decided to invite vintage car owners in each State that owned a GM. or GMH. built vehicle to put their cars on static display at the respective plants
Knowing my involvement with vintage cars the South Australian Public Relations Manager, John Bremer asked me to co-ordinate the South Australian activities. It was a huge turnout of GM. Built vehicles in which the Chev Club featured prominently.
In January 1977 we ran an Australia Day tour which had a badge struck and was spon¬sored by United Motors in Adelaide. This was an Invitation Tour with around 90 cars participating. Talk about ambitious, we left outside United Motors premises in Franklin Street on the Sunday morning with a police escort, turned into King William Street, then into North Terrace and along Payneham Road. This was an observation run from the start, based on the history of Adelaide and the Council areas we passed through. On reaching Montacute Road the police escort left us and we continued on to the Old Governor's Residence at Marble Hill for lunch. After lunch, and locating our missing children again, we proceeded on through Lobethal, Mt Torrens and to the Birdwood Mill. This was prior to the Mill becoming the National Motor Museum and the Bay to Birdwood Runs starting. The Sunday evening saw us at a presentation dinner at a motel on Glen Osmond Road, where Daphne Hancock negotiated and bought an Austin car.
In 1979 we ran another Australia Day invitation rally, this time sponsored by Plaza Holden. The Sunday again was an observation run and this time, on the Monday, we were at the Tea Tree Plaza carpark watching an exhibition of model remote control cars being put through their paces on a demanding track laid out in the car park. Whilst this was happening we dined on a chicken and champagne lunch.
In 1980 we had our 5th Anniversary Tour which was the weekend campout at Geralka, which I wrote about earlier.
During 1985 we had our 10th Anniversary Rally based at Clare. We had a week of events and activities with country and interstate visitors participating. Clare in May can get rather cold and some mornings it took some time for water to come out of the taps in the Caravan Park. However, we had a magnificent week with trips to Geralka Rural Farm, Burra Mines and surrounding areas, the Barossa Valley and judging day, picnic and games on the Clare Oval. Presentation night was held in a local restaurant, where one of our oldest members won a trophy and he let his grandson receive it on his behalf. We believe he is still trying to get it back.
It was around this time that I decided that after 10 years of office holding and committees with the club, it was time to give someone else a go. This must have been done with some form of e.s.p. as from 1987 - 1997 work commitments and other involvements reduced my ability to attend Club meetings and outings, but we still kept in touch through the Communicator.
Since the 1927 Capitol Chev, we purchased a 1975, we have owned a FJ Holden, a 1935 Chevrolet Sedan, a 1939 Buik Sedan and a 1940 Chevrolet Sedan. Oh! What happened to the 1927 Tourer that started all this? Well I only managed to get part of the 1927 re¬stored.
It is now owned by Peter and David Ferris who have recently joined the Club so eventu¬ally we should see the car on Club runs.
Over the years we have made some great friends and met some terrific people. Of course we have also seen some fantastic old cars.

P.S.
Embarrassing moments.
Following one of our very successful Presentation Dinners several members ended up at our home with the birthday cake still intact. (Fruit-cake with marzipan icing and lovely decorations), We had it in our dining room on the table ready to be cut, when we suddenly discovered the cake icing licked by a cat that had developed a sweet tooth.

Trip to Kernewek Lowender. Deane towing the caravan with the Kingswood and Rosemary driving her FJ Holden. After a rest break at Pt Wakefield Deane continued on to the caravan park at Pt Hughes. On arriving with the van, there was no Rosemary behind in the FJ. Back track to find Rosemary broken down at Pt Wakefield. After fixing the FJ we continued on to Pt Hughes.