Members, why not do your bit for the environment and download an electronic magazine. If you would like to use this please send an email and I'll email you a copy.
HOT WEATHER POLICY

Club events held outdoors during the hotter months will be subject to cancellation without notice if the forecast temperature for the day of the event is above 37C. The forecast temperature for the event day will be taken from the previous evening ABC radio or TV forecast.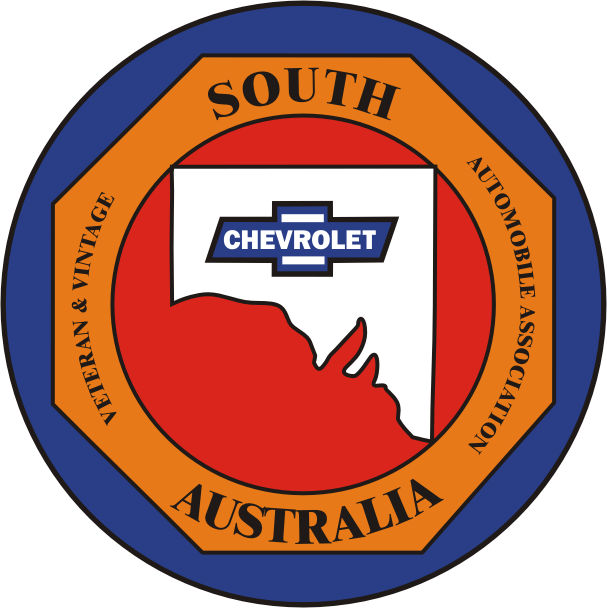 ooooooooooooOOOOOOOOOOoooooooooo
ooooooooooooOOOOOOOOOOoooooooooo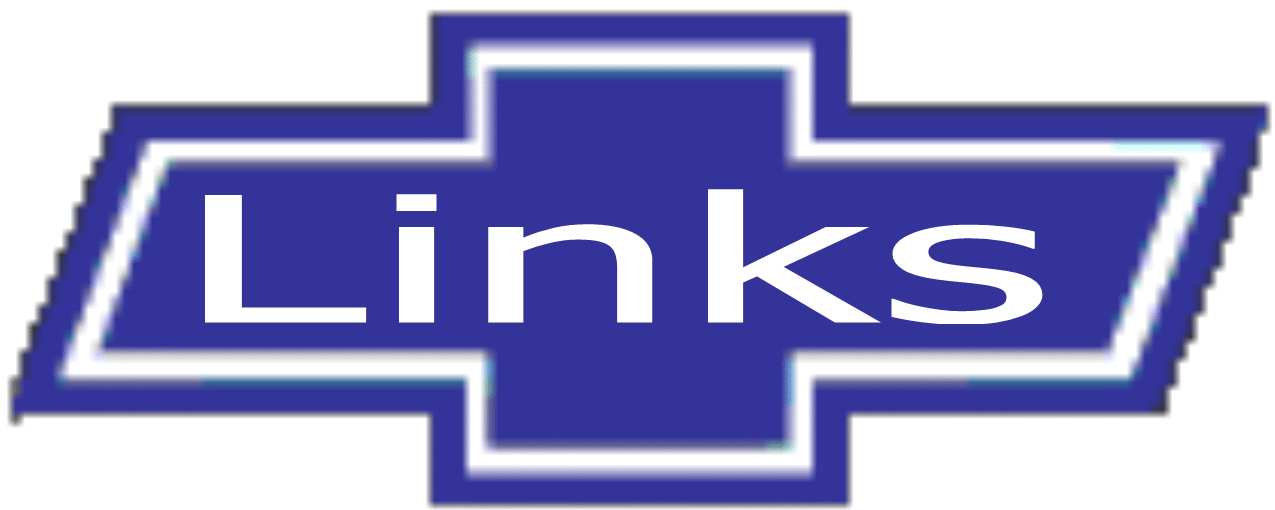 Something for the ladies
oooooooooooooOOOOOOOOOOOOOooooooooooooo
Musings from your Registrars.
oooooooooooOOOOOOOOOOOOOooooooooooo
Bay to Birdwood 2018
oooooooooooooooooOOOOOOOOOOOOOOOooooooooooooo
Hello Ladies,

Back home again after a great week in Sydney with my sewing friends; with fashion shows, theatre, and lots of shops being the main attractions. (besides eating and drinking!) The variety of everything was rather extraordinary, and the fabrics and accessories in places like Cabramatta were so cheap, but there is only so much your can use, and fit in your suitcase!.
Back to earth, and my recipe for you this month is one which has a slightly different taste.

Currant Slice.

Base,1 cup plain flour, 125g butter,
3/4 cup rolled oats
1/2 cup sugar, pinch salt.

Sift flour and salt in a basin, rub in the butter, add oats and sugar. Mix well.
Line the base of a slice tray (app 20cmX 25 cm), press the mixture in evenly.

Topping, 1 cup currants, 1/2 cup sultanas
1 tblsp cornflour, 3/4 tsp cinnamon
1 cup water
1 tsp grated lemon rind, 1 tblsp lemon juice.

Combine the cornflour with a small amount of the water to make a smooth,
runny paste. Mix together this with the rest of the water, fruit and cinnamon in
a saucepan, stir over a medium heat until mixture boils and thickens, add lem-
on juice and rind. Cool.
Spread the topping over the base, and bake in a moderate oven for around 35 minutes.

Icing,3/4 cup icing sugar
1/ tsp butter (soft)
1 tblsp milk
Pink food colouring.
Sift icing sugar into a basin, add butter and milk, beat till smooth. Add colouring, drop by drop, until you are happy with the colour. Drizzle over the slice, and when set, cut into squares.
I find it is best to make the topping first, then that can be cooling whilst you are making the base.

Hope you enjoy it, and until next month,
Cheers,
Ruth.

TRIP TO KAPUNDA AND VISIT TO MUSEUMS

21st October 2018

The club was due to meet at McDonald's Munno Para on Sunday morning at 10.30am. And what a beautiful day it turned out to be. Members started arriving soon after 10 am and headed to McDonalds to grab a coffee to supplement their conversations in the car park. Several people noticed the older vehicles and came across to look at them and ask questions.
It was fantastic that Yvonne Malin took the time to come to the car park and catch up with our members. She is looking fantastic and everyone was pleased to see her.

Around 11am members headed off towards Kapunda, stopping on the way to assist Bob Pridham who lost a spring on his accelerator cable and had to make do with a rubber band. A likely candidate for the bad luck trophy maybe.

We arrived at Davidson Reserve about Midday for lunch on a beautiful sunny day. It was a pleasure to spend time eating and chatting with wonderful people in this historic township.

After lunch several members went to check out the museums in Kapunda whilst others headed off making the most of being in this area to visit relatives and loved ones.

The Museum was very interesting with a large variety of memorabilia from all walks of life including, vehicles, farming, mining, household, local history and much, much more. Most people commented how worthwhile the visit was. Some people also went to the visitors centre across the road and saw the interesting display in their basement. We stopped at the lovely little bridge for photos of our vehicles and the large statue of Map the Miner for more photographs before heading home.

Your two Bob's worth, Bob Daly & Bob Verrall.

November has come around quicker than ever before as we get on in years. Things are going very well with the new Code of Practice. Our club always makes me so proud in that they always get their books signed on time, they pay their subscriptions on time and it makes it so easy for our Assistant Registrar Wolf and myself to keep our records up to date and correct.

I was initially concerned with my move to Sellicks Beach that it may make it difficult for members to get their books signed and paperwork submitted. However, members have made it easy by paying their subscriptions on time and then posting their log books to me to have them signed on time, should they not be able to attend one of our meetings.

The only thing that I would like to reiterate to members for this month's musings is the following:

Make sure you fill in your logbook before you take your vehicle out.
Remember one-line entry per day.
Carry your logbook with you in your vehicle as you drive it. Enjoy having your beautiful vehicles on the road.

I thank, on behalf of Wolf and myself, all members of our club for the way that they have so readily adopted the new Code of Practice and the way in which they so carefully adhere to that Code. You are all a pleasure to work for. I would also like to use this medium to thank our Assistant Registrar Wolf Semler for his constant help and assistance with the Conditional Registration duties.
Any questions you may have please contact me at home, 35 Lurline Boulevard Sellicks Beach, on my email address:
dalybc@iinet.net.au , home phone 7222 5858 or mobile
0416156213. I look forward to helping you get your vehicles back on the road.

Hi David,
Thought you might like a couple of pics from the Bay to Birdwood. Hayley and myself dressed up in the 50s gear again, we had a great day. Pictured also is Don at the start fine tuning his Vauxhall trying to find that little extra horse

oooooooooooooooooOOOOOOOOOOOOOOOOOoooooooooooooo
Steve and Lynn Henderson's trip through our outback

Hi all, well we finally hooked up the caravan and got on the road.

The story so far: left Yackandandah Saturday July 1st, night on the side of the road just out of Goulburn. Idea was to get through Sydney with minimal traffic, sort of worked. Spent two nights at Toukley, 13 nights at Morrisett (one of them in Windsor) 4 nights at Sawtell (Coffs Harbour) 1 night at Mother of Ducks Lagoon Guyra (bone dry) and minus three overnight; in to Qld, 2 nights in Goondiwindi (blowing a gale, but no rain); 4 nights in Roma; 3 nights in Longreach; 1 night in Winton; 2 nights Clem Walton Park ( a gem of a spot and plenty of water in the dam) about 70 km east of Mt Isa; 2 nights in Lake Frances (Camooweal) again another great spot with water!!! 12 km and we are now in NT; 1 night Frewena rest area (just a quiet spot off the highway under the only shady tree for km or so); turn right at Threeways and head North; 1 night Charles Todd Memorial before heading west. Car and van going well, old farts surviving, probably could say we are enjoying the trip so far and the warmth is easier to take. Communications are pretty ordinary, so we will be in touch later on.

We ended up staying 4 days in Katherine then headed west along Victoria Highway. Overnight at Ellandale roadside stop (actually in a paddock well off the highway) into Kununarra, bit of a look around and some fuel, then off to Wyndham for the night. Once again headed west again but somehow man¬aged to miss the turnoff, ah well, back to Kununarra, set off again and managed to get it right this time. Spent the night a a roadside stop, a few km west of Halls Creek. Checked out Derby then into Broome for 3 nights. Had a side trip up to Cygnet Bay. Next down to Port Headland. Then off to Albert Tongolini rest area (this is just outside of Karijini National Park, excellent views into the park) ended up staying 2 nights. Then moved into the park (Dales Gorge) Stayed 3 nights (expensive, done a tyre, at the last Gorge, bugga!!!), Of to Onslow for 3 nights, then did a bit of back tracking to go to Karratha (replaced the tyre here at great expense to the management) and Dampier, stayed by the waters at Mairee Pool reststop. Then 2 nights at Bullara Station. Did a side trip to Exmouth and around Cape Range. Been in Carnarvon for a few days now. Went out to Quobba, Red Bluff and Gnaraloo today. Heading towards Shark Bay tomorrow.

Will try and organise our time in Adelaide to coincide with a club run.

Best wishes to all
Steve and Lynn Henderson.

Five cars from our club attended the run, Garth & Margaret Mugford in their 68 Impala, Malcolm, Barb & Neville Morgan in their 69 Suburban Wagon, Phil & Marg Luke in their 48 Ute & Caravan, Laurie & Kay Wickes in their 29 Sedan & Bob & Sue Verrall in their 34 sedan. The Morgans stayed in the Paringa Hotel, the rest of us were in the caravan park across the road.

It was a busy weekend, with plenty of activities and lots of eating. Registration was in front of the Renmark Hotel Saturday morning. Here Sue and I had the pleasure of seeing the son of the Gentleman who sold us our 34 about eight years ago, he was very pleased to see the car again as it bought back many memories to him. After lunch there was the choice of visiting a motor bike collection or another property which had farming and motoring memorabilia. In the evening there was a welcoming dinner at the Renmark Football Club. Sunday was an early start, we also lost an hour due to daylight saving. We did a pleasant cruise around the backblocks of Renmark and onto Lyrup via Berri, here we had morning tea along with a show and shine before going to the Lyrup Club for a well catered lunch.

After lunch we did another cruise back to the Paringa Museum where we had afternoon tea and a look around. It was then back to the caravan park for a short rest before going to the Renmark Hotel for the presentation dinner. Before leaving for home Monday we were given a lovely cooked breakfast at the church hall.

It was a great weekend with great country hospitality and plenty of excellent food which was thoroughly enjoyed by all of us and as a bonus the weather was near perfect.

Bob Verrall

oooooooooooooooOOOOOOOOOOOOOOOOoooooooooooooooooo
RENMARK RIVER RUN OCTOBER 6th-8th