Each month the club endeavours to feature a members vehicle. We want to see your car here, so put pen to paper and submit to the editor. All articles received with open arms. The editor is always pleading for more feature articles, so how about helping him out and putting pen to paper.
Feature Story
Members Cars
oooooooooooooooOOOOOOOOOOOOOOooooooooooooooo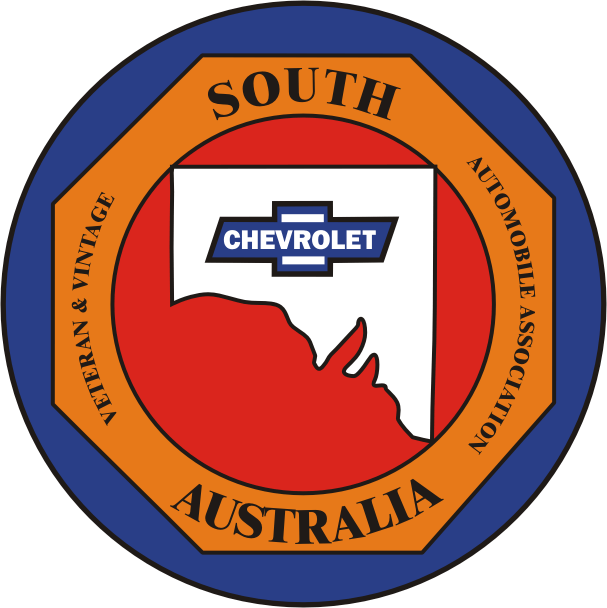 Dear David and Owen,
I continue to enjoy reading "The Communicator" magazine I receive by email each month and have noted David's continual plea for original articles. Attached is an article for consideration, modified from an article I wrote for "The Royal Mail" back in 1984. It is an amusing tale of "Youthful Folly" in respect of 1939 Chevrolets; use it if you think it suitable. Text plus 2 B&W photos, the first being rather grainy, but showing Nos. 1&2, while the second is No. 3.
Best wishes,
Bryan Cantrell


How "Youthful Folly" led to an appreciation of 1939 Chevrolets

by Bryan Cantrell


I have been fascinated by cars and trucks since my teenage years in the 1950's. My first restoration (ca 1966/7) was a 1930 Durant tourer, a product of a company formed by W C Durant, the founder of the Chevrolet Motor Company, after he left the General Motors empire in 1920. At the same time, I was helping a friend restore his 1926 Chevrolet Superior V tourer and I decided to try to find a Chevrolet for myself. That was step one on my journey to become a Chevrolet enthusiast. Step two was the purchase of a 1928 Chevrolet LP 1-ton truck in very original condition.

Step three was joining the VVCAA in late 1968 with membership No. 50; I was the first member from Queensland. Step four occurred in March 1969, when two friends and I instigated the formation of the "Queensland Branch" of the VVCAA that is still active today, like the South Australian Branch.
Step five: as the inaugural Queensland Branch rally approached in September 1969, I developed a strong urge to have my own Chevrolet to drive on the rally, since my truck was undergoing a mechanical refurbishment.

Step six: eagerly scanning the Saturday paper on the day before the rally, I found only one Chevrolet for sale - on any other weekend there were always several, it seemed! It was a 1939 sedan, located in a used car yard specialising in modified cars. I could not miss it, being painted "Yellow Cab" orange; the running boards and back bumper bar were missing, the tyres almost bald, and its mechanical condition was dubious. But it did go and after a short test drive "Youthful Folly" prevailed! I paid the $80 purchase price and drove my prize home.

My flatmates, who already regarded my obsession with Chevrolets with suspicion, immediately decided that I had definitely "flipped" (they were probably correct) and made murmurings about not having this "thing" parked outside our place. Many eyebrows were also raised the next morning when I arrived at the rally starting point - I have seldom seen a 1939 Chevrolet Standard sedan arouse so much attention. Anyway, I had a great day and in my own Chevrolet to boot.



Step seven: the sequel to this tale is that I bought a gallon of cream house paint and a 4" paint brush and the following weekend subdued the orange paintwork, much to everyone's relief. I was thoroughly enjoying driving the '39 daily until another 1939 Chevrolet was advertised; I looked at it, and yes ...bought it too (Step eight). I then swapped parts between the two cars, using the best of each. As the second car was black I then had two black and cream
Chevs, but after the purchase of more cream paint I eventually ended up with two cream Chevs, before selling "No 1". This was the beginning of my affection for this
model, the styling of which continues to hold great appeal for me.
Many more steps have eventuated in my Chevrolet journey (including ownership of "No. 3" - a very
original 1939 sedan bought after marriage to my wife, Judy) and my interest in Chevrolet remains as strong as ever. I often wonder if "No. 4" will ever come my
way? I hope so.


Postscript.
Another twist in this tale of '39 Chevs took place in Adelaide during the mid-1980's. I was visiting for a scientific conference that happened to coincide with the annual "Bay to Birdwood" rally. I was standing in King William Street watching the parade when I was seized by the urge to proceed to Birdwood to better enjoy the spectacle. Seeing a '39 Chevrolet approaching I flagged it down at a set of traffic lights and asked for a lift. It was driven by Harold and Pat Heaven who, despite their surprise, said "jump in". So I did and remain grateful for their hospitality. After arriving at Birdwood, Harold introduced me to Eddie Trotter and other SA Branch members before John Howard drove me back to the city in his 1927 roadster. All in all, I had another delightful day, just as I did on that inaugural Queensland rally back in 1969 in my orange jalopy!